If an all-white pristine winter is something that you're bracing up for, here are a few dream destinations that offer tons of snowy fun, frosty enthusiasm, thrilling experience and mythical traveling goals, everything at a stone's throw away from Delhi, the incredibly attractive capital city of India.
Manali
To make most of the snowfall this winter, Manali is one of the most well-known spots to visit that's close to Delhi. It's a snowy frigid wonderland where sloping and ice-capped mountains are propped against the clear azure sky. Situated at a distance of 538 kilometers from Delhi, the town looks enjoyable and bewitching during the season. Amid top-tier cafes, bistros and adventure sports that complement its surreal beauty, Manali makes for the perfect destination for winter vacationing with your family and loved ones.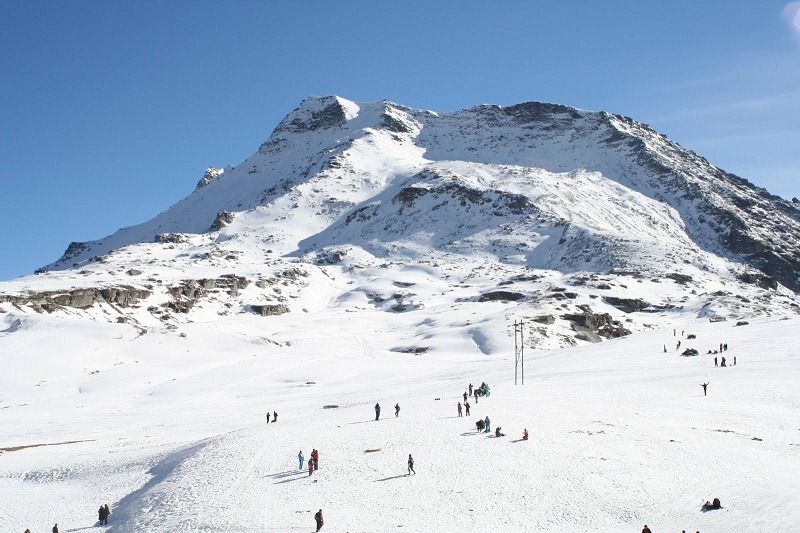 Things to do in Manali
Taking part in the Manali Winter Carnival
Enjoying gondola rides at scenic lakes
Indulging in the thrills of paragliding
Reveling in an entertaining ride on the snow scooter
Getting a kick out of snowboarding skiing, Heliskiing.
Shimla – Kufri
Over the years, Shimla and Kufri are two places that have garnered immense popularity for their breathtaking and admirable snowfall. Located 342 kilometers away from Delhi, along a similar course, these places transform into delightful hotspots for ice-skating and skiing in winter as they get smothered under a snow-covered blanket. In addition, the picturesque restaurants in Shimla make sure that your winter escapade captivates you in bliss abandon.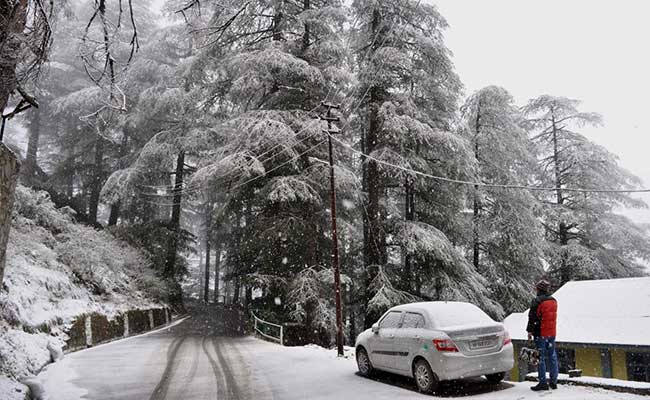 Things to do in Shimla and Kufri
Staying at the numerous quaint resorts in Shimla
Engaging in ice-skating encounters on the Ridge Road
A pleasurable and fascinating trip to Kufri Fun World
Indulging in enjoyable skiing experience
Nainital
If there's one place that's in the vicinity of Delhi and whose beauty and appeal haven't worn away with time, it's Nainital. Ideal for a snappyweekend getaway, Nainital is a place that offers invigorating winter goals for families and friends. The flaky and snow-crowned mountain canopies take possession of the awe-inspiring lakes, yet make certain that the unmatched excellence of this place remains untouched. This perfect escapade beckons you from a slightly over 300 kilometers from Delhi.
Things to do in Nainital
Expressing admiration for the colossal Himalayas from the lofty points
Embarking on a shopping spree at the Tibetan Market
Taking a refreshing stroll along the iconic Naina lake
Capturing fun-filled memories during the course of snowfall
Almora and Ranikhet
If you're a snow enthusiast and peace seeker, Ranikhet and Almora form the quintessential journey's end. Not as mainstreamas the various other snowfall spots near Delhi, the tranquility of these places increases manifold amid the chilly winter season making them perfect for holidaying and unwinding at one's very own pace. The journey from Delhi to Almora stretches over 360 kilometers.
Things to do in Almora and Ranikhet
Engaging in binge shopping for some winter wear
Pulling out all the stops for paragliding
Getting a thrill out of local sightseeing